When Can A Juvenile Be Tried As An Adult?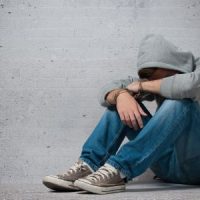 Every kid makes mistakes, and because minors do not have the same level of judgment or experience as an adult we utilize a juvenile court to adjudicate their criminal offenses. The purpose of juvenile court is to rehabilitate a minor and set them on the right path, but in some cases the prosecution may decide that the crimes that the minor is accused of are too serious and transfer the case to adult court. If your loved one is facing adult criminal charges as a minor, it is critically important that you speak with an experienced criminal defense attorney right away. Call or contact Fort, Holloway, & Rogers in Williamson County today to schedule a case consultation.
Reasons for Trying a Juvenile as an Adult
Technically, any minor under eighteen years old can be tried as an adult in Tennessee, but certain circumstances make that situation more or less likely to occur. Typically, a juvenile may be tried as an adult when the following applies:
The child was at least sixteen years old at the time of the offense, or
The child at any age is accused of committing or attempting to commit murder, rape, aggravated robbery, or kidnapping.
In addition, the court must find that there is reasonable grounds to believe that the minor committed the offense alleged, that the child cannot be committed to an institution for the mentally ill or developmentally disabled, and that trying the juvenile as an adult is in the best interests of the community. The court is also allowed to consider whether rehabilitation of the minor is possible, if the alleged crime was premeditated or committed with aggression, and any prior criminal history when determining whether to try a juvenile as an adult. However, it is important to note that if a juvenile is tried as an adult for a crime, they cannot receive the death penalty if convicted.
Juvenile Transfer Hearings
When the prosecutor wishes to try a minor as an adult for a criminal offense, they must petition the court for a juvenile transfer hearing. The purpose of this hearing is to determine the proper jurisdiction for the case, and the minor is entitled during this hearing to full protection under the law. This means that the child is allowed legal counsel who can present all the evidence available as to why the minor deserves to be tried in juvenile court. It is important that any child facing adult court for a crime secures experienced, zealous legal counsel to defend and protect their rights. To learn more about how our office can help, call or contact us today.
Talk to Our Office Today
Is your loved one being threatened with trial in adult court for crimes they are accused of committing while under the age of eighteen? If so, the experienced and skilled Franklin criminal defense lawyers at Fort, Holloway, & Rogers are here to help. Call the office or contact us today to schedule an evaluation of your case now.