Will Holloway
Founding Partner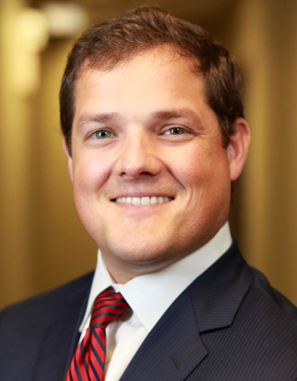 Will Holloway is a founding partner at Fort, Holloway, & Rogers, LLC. He focuses his practice exclusively on divorce, post-divorce, and paternity cases both at the trial and appellate level. In addition to his trial practice, Will is also certified as a Rule 31 Mediator in Family Law.
Will holds an AV Preeminent Rating from Martindale-Hubbell; an award received by approximately 10% of practicing lawyers nationwide. He has a 10.0 Superb Rating on Avvo.com- the highest score possible. He has been honored with the Top 40 under 40 award from The National Advocates, the 2019 Client Distinction award, the Top 10 Under 40 award from the National Academy of Family Law Attorneys, and the Top 40 Under 40 award from the American Society of Legal Advocates.
He is a graduate of Battle Ground Academy. He holds a B.S. in Business Administration from the University of Tennessee Knoxville. He also received his law degree with a concentration in Trial Advocacy and Dispute Resolution from the University of Tennessee Knoxville.
Will was born in Columbia, Tennessee to a family of seven. His father was a trial lawyer, causing Will to gravitate to the profession at an early age. This love for the profession grew during his law school days when, during the summer months, he clerked for the Circuit Court Judges in Williamson County. This experience was invaluable from a legal perspective. After completing law school, one of the Judges he worked for, Lee Davies, went back into private practice and started the then named law firm Schell, Binkley, & Davies. Will credits two (2) of his mentors, Lee Davies and Mike Binkley, with teaching him the "right way" to practice law. Will would go on to spend 10 years of his practice at the firm; becoming a partner in January 2016.
Will takes great pride in how he represents his clients. The goal of any family law case should always be to put the client in the best position possible to allow that client to start the next chapter in his/her life. How exactly that is done is unique to each case. Developing that strategy, and carrying it out on each case, is the most rewarding part of the job.