Michael Fort
Founding Partner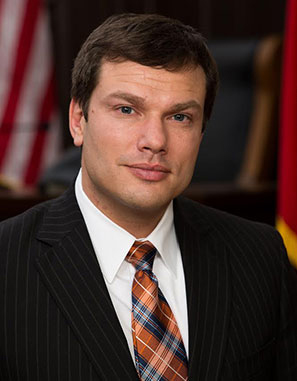 Michael Fort is a founding partner at Fort, Holloway, & Rogers, LLC. Michael has been practicing law in Franklin, Williamson County, Tennessee since 2006. He is a native of Williamson County. His practice primarily focuses on divorce, custody litigation, child support disputes, alimony disputes, asset division disputes and neglect cases in Franklin, Tennessee, and surrounding areas. He has helped clients safeguard children in unhealthy situations, located hidden financial assets, resolved difficult property disputes and helped protect client's assets. Michael commonly handles complex divorces that involve business valuations and large marital estates.
In addition to practicing law, Michael is a Rule 31 Listed Family Law Mediator. His experience in litigation and as a mediator allows Michael a unique perspective on negotiating, settling and litigating divorce cases. Michael appreciates the opportunity to respectfully negotiate or bring to trial matters important to his clients and takes pride in achieving positive results for his clients.
Prior to beginning his practice, Michael was employed as a law clerk in the 21st Judicial District Judges' Office located in Franklin, Tennessee. In 2006, Michael graduated from law school with honors. Upon receiving his law license, Michael immediately began his private practice. In 2008, Michael joined the law firm Schell, Binkley and Davies, LLC as an associate. In 2013, Michael became a partner at Schell and Davies, LLC. After several partners left the practice of law for the bench, Michael helped found the law firm of Fort, Holloway and Rogers.
During his practice Michael has been recognized for his divorce, family law and criminal law practice in Franklin, Williamson County, Tennessee.  Michael Fort received the following awards:
Mid-South Rising Star – Thompson Reuters
SuperLawyer – Thompson Reuters
Top 10 Family Law Attorney – Attorney and Practice Magazine
Top 40 under 40 Award – National Academy of Family Law Attorneys
Top 40 Family Lawyers – The American Society of Legal Advocates
Top 100 Lawyers – National Trial Lawyers
Superb 10/10 – AVVO.com
10 Best – American Institute of Family Lawyers