Michael "Stuart" Saylor
Partner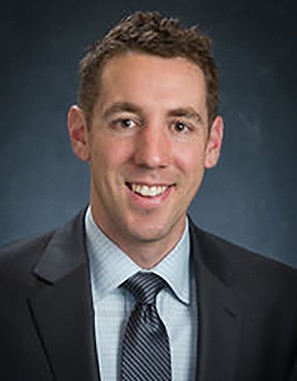 Mr. Saylor is a partner at the firm of Fort, Holloway & Rogers, LLC.  A trial attorney at heart, Stuart Saylor practices primarily in the fields of family law, criminal defense, orders of protection, guardianships, and conservatorships. He is a native of Franklin, and is focused on providing quality legal services to middle Tennessee. Mr. Saylor takes great pride in being available and responsive to his clients.
A large portion of Mr. Saylor's divorce cases involve issues such as custody, parenting plans, child support, spousal support (alimony), property valuation and division, and the potential impact of premarital agreements on such litigation. Mr. Saylor also handles post-divorce cases including parenting plan modifications, custody modifications, child support modification, and termination or modification of alimony.
In family law cases, Mr. Saylor sets realistic and achievable goals that his clients can attain. Most family law cases settle before trial. Mr. Saylor approaches cases strategically to ensure that his clients get the best possible settlement in an efficient manner. On the other hand, Mr. Saylor has years of courtroom and trial experience, and is prepared to litigate and be your advocate in court when necessary. A divorce or family law case can be one of the worst and most emotional moments in a person's life. Mr. Saylor is there for his clients to guide them through that process.
A former prosecutor, Mr. Saylor has used that training and knowledge to more effectively represent individuals accused of crimes. Mr. Saylor has successfully represented clients accused of sexual assault, rape, attempted first degree murder, aggravated assault, domestic assault, sale of drugs, simple possession of drugs, driving under the influence (DUI), theft, aggravated burglary, speeding, and traffic tickets. He has experience with just about every type of criminal charge. If you have been charged with a criminal offense in middle Tennessee, you need to understand the possible consequences and penalties. Mr. Saylor explains to his clients facing criminal charges exactly what they are facing and how they can best resolve the charges on their terms.
Orders of protection are a tool to protect domestic abuse victims or victims of stalking or sexual abuse. Mr. Saylor has obtained orders of protection on behalf of countless clients in order to secure the protection that they deserve. However, some people are wrongfully accused of such offenses and have orders of protection filed against them. Orders of protection can have a significant and lasting impact on the accused's civil rights, including the ability to own firearms and guns. Mr. Saylor has successfully defended numerous order of protection cases, with the result that the order of protection was completely dismissed.
Prior to his work in private practice, Mr. Saylor served honorably on active duty in the United States Air Force Judge Advocate General's (JAG) Corps. Mr. Saylor worked as both a prosecutor and defense attorney, and litigated dozens of criminal trials in front of judges and juries. In 2014, he deployed to Afghanistan where he served as the top legal advisor to a Special Operations Task Force.
Mr. Saylor is a graduate of the University of Tennessee- Knoxville (Bachelor of Arts, summa cum laude), and the University of Tennessee College of Law (cum laude; Concentration in Advocacy and Dispute Resolution).
Schedule a consultation with Stuart today.
Admitted to:
All Tennessee state courts 2010
Air Force Court of Criminal Appeals 2011
Court of Appeals for the Armed Forces 2011
Member:
Williamson County Bar Association
Tennessee Association of Criminal Defense Lawyers
Education:
University of Tennessee College of Law

Doctor of Jurisprudence, With a Concentration in Advocacy and Dispute Resolution, Cum Laude

University of Tennessee, Knoxville

Bachelor of Arts: Political Science, Summa Cum Laude
Awards:
American Institute of Family Law Attorneys, "10 Best Attorneys"
Super Lawyers, Rising Stars Honoree, 2021
Avvo, "Client's Choice Award"
Avvo "Top Attorney"
Tennessee Supreme Court "Attorney for Justice"
Eagle Scout
Air Force Commendation Medal
Army Commendation Medal
Company Grade Officer of the Year, 2011