Emergency Custody Orders in Tennessee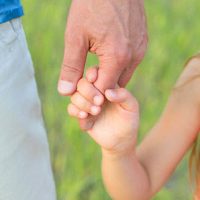 While divorce is a very common life event in this day and age, it is still one of the most stressful life events a person can live through. Divorce is often about more than just a breakup between two people – you may need to sell your home, lost some amount of access to your kids, and find yourself in a vastly different financial situation. The upheaval of a person's life is serious, stressful – and not handled well by all who experience it.
U.S. news anchor Frank Somerville has been making international news as his job loss and divorce were the beginnings of a series of unfortunate incidents in his life. The Daily Mail UK reports that the t.v. personality of 40 years was not picked back up by the news station after his contract expired. It seems that within weeks his wife filed for divorce and he was arrested multiple times on varying charges such as Domestic Violence and suspicion of driving under the influence.
While you cannot point to one specific thing that acted as the catalyst in Mr. Someville's current set of circumstances, it is just human nature that anyone can be overwhelmed by stressful events. Parents who are headed into divorce and a custody battle would be wise to remember that they may not fully know how their former partner and co-parent is going to react to the stress of the divorce.  It is always a good idea to understand what legal processes and protections exist that you can take advantage of if something does happen and you need to seek emergency custody of your child
What is a Temporary Emergency Custody Order in Tennessee?
A temporary emergency custody order is a court-ordered grant of temporary custody to one parent due to evidence being presented that immediate harm is likely to come to the child if the order is not granted. In emergency situations, either parent can choose to file for emergency custody.
Grounds for Temporary Emergency Custody Order in Tennessee
As in all things involving children, the court will only act in a way that serves the child's best interest. Accordingly, the court will only grant a petition for an emergency custody order if the court is convinced that it is in the best interest of the child to do so. This need may arise if the court finds that the other parent is unfit. Under Tennessee law, an unfit parent may be one who:
Commits physical, sexual, or emotional abuse
Willfully abandons the child
Has been convicted of a sexual offense
Has a history of alcohol or drug impairment
Has been convicted of a crime that has led to the parent being unable to care for the child
How to Get a Temporary Emergency Custody Order in Tennessee
A parent can make an ex-parte petition to the court for temporary emergency custody. This means that the other parent does not need to be given notice of the petition before it is considered by the court.
If granted, temporary emergency custody orders are only in effect until the court is able to make a ruling on a formal court order. Before making a formal court order, both parents are given the opportunity to present their case and perspectives to the court in a review hearing. After hearing all of the evidence, the court may choose to terminate the temporary custody order, or modify the order to continue in effect moving forward.
Other situations may call for a different process – for instance, if the custodial parent is in an accident and placed in a coma and on life support, the non-custodial parent might file for a temporary custody order. The court can grant temporary custody in emergency situations. It does not require that one parent be a bad actor.
Contact Fort, Holloway and Rogers
Our experienced Franklin child custody lawyers help you understand how the law applies to the specifics of your own case. Contact our experienced team today to see how we can help you navigate your own case moving forward.
Sources:
Disgraced San Francisco TV anchor Frank Somerville's life fell apart amid divorce | Daily Mail Online
tn.gov/dcs/program-areas/child-safety/reporting/child-abuse.html