Assets People Commonly Forget to Consider in Tennessee Divorces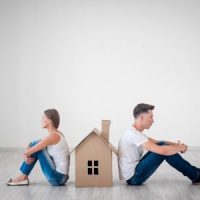 People going through a divorce often come to the table already stressed. Already worn thin. Already grieving something big. At the same time, navigating through the divorce process requires people to fully engage and navigate multiple new and stressful things at once. You might be staring down the process of finding a new home. You might be learning about what to expect in an upcoming custody battle. You might have no real concept of what splitting your marital assets will look like, or how that may affect you long-term.
An important part of the divorce process is understanding what assets you have. Generally speaking, most divorces will require an equitable distribution of the marital assets. But you must understand what is on the table if you mean to equitably distribute it. With everything going on during a divorce and everything required of divorcing couples it is only natural that people facing the prospect of a divorce might look for resources and tools to help them through. This article aims to be such a resource.
The more organized you are, the more time and hassle you will save. Review the following categories of items that are frequently overlooked initially in divorce proceedings. Discussing relevant items with your attorney will help your divorce team advise on how you may want to move forward, and help the process run as smoothly as possible.
Staying mindful and present will help you think on your feet and better remember assets that may not easily come to mind. For example, it would be unusual (though not unheard of) to forget a large piece of property that you own. A yacht, for instance, would be difficult for most people to forget about. However – what about the lease on the dock the yacht sits at? Is there money tied into that? Keep the following commonly-forgotten items in the forefront of your mind as you prepare to discuss the accounting of your assets with your attorney.
Investments
In many marriages one partner is much more in-tune with what is going on financially. If that rings true for you, it is important that you make sure you really understand and identify your assets to the best of your ability. Knowing your background and situation is vitally important for ensuring your divorce proceeds without unnecessary back-stepping and delays. It is wise to gather all the information and documentation you have and discuss with your attorney:
Property or stock options
Savings and securities bonds
Copyrights, patents, and their associated royalties
Vacant land or property – the absence of rent may have pushed some investment properties to the backburner, particularly if you have a large portfolio of assets
Life insurance policy benefits
Small or little-used bank accounts
Earnings
While regular paychecks are simple to remember, many families operate under different earnings schemes. It is important to engage with an experienced attorney under such circumstances to ensure you pinpoint all of the pertinent assets. Some items to keep in mind include
Income from rental properties
Income from vacation rentals
Income from a side business or hobby shop
Unused work bonuses
Unpaid commission sales
Pre-paid Entertainment
Some hobbies and entertainment cost money. Do you have certain entertainment costs that have been pre-paid? Consider:
Frequent flier points and frequent flier miles
Timeshare property holdings
Country club memberships
Collections – valuable items such as cars, antiques, figurines, jewelry, etc.
Prepaid boat dock or airplane hangar leases
Season tickets for events put on by sports teams, orchestras, etc.
Contact Fort, Holloway & Rogers
The accomplished Franklin family attorneys at Fort, Holloway & Rogers have the knowledge and expertise to guide you in your property division case. Contact our office today to see how our experienced staff can help you navigate toward the best possible outcome in your case.
Sources:
pagesix.com/2022/09/22/kris-jenner-is-so-wealthy-she-forgot-she-owned-a-beverly-hills-condo/
law.justia.com/codes/tennessee/2021/title-36/chapter-4/section-36-4-121/