How To Avoid Probate In Tennessee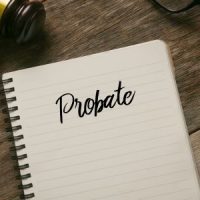 After a person passes away, their estate must pass through the legal probate process before their assets can be distributed to their heirs. However, there are ways to bypass the probate system in part or entirely, depending on the particulars of your estate. The experienced Franklin estate planning lawyers at Fort, Holloway, & Rogers are here to help you set up or amend your estate plan to minimize the need for probate. To learn more about how this can be accomplished, call or contact our office today.
Establishing a Trust
One of the easiest ways to bypass the probate system is to establish a living trust. A trust is an instrument that allows a person to set aside property for others, known as beneficiaries, that is managed by someone known as the trustee. Any asset can be placed in trust, including real estate, personal property, securities, and more. After a person's passing, any assets they placed in the trust automatically pass to the beneficiaries per the rules of the trust without passing through the probate system first. There are revocable and irrevocable trusts that each come with benefits and drawbacks, and an estate planning attorney can advise which is best for your situation.
Joint Ownership of Property
Another option is to place property in joint ownership. Joint property rights include the right to survivorship, which means that if one owner passes the rights of ownership automatically go to the surviving owner. There are a couple of different forms of joint ownership in Tennessee, which include joint tenancy and tenancy by the entirety. Joint tenancy can be used on most types of property, including real estate, vehicles, personal property, and bank accounts. Tenancy in the entirety is similar but only applies to married couples in Tennessee.
POD and TOD Accounts
Payable-on-death (POD) and transfer-on-death (TOD) accounts also allow a person to pass along assets without going through the probate process first. POD accounts can be applied to bank accounts like savings, checking, and certificates of deposit. A person named on a POD account has no rights to access or use the money in these accounts until the primary holder's passing. TOD accounts are used to transfer the rights of ownership to other types of property, such as vehicles, securities, and real estate. They operate in the same manner as POD accounts, with the named beneficiary unable to use the property until the primary owner passes away. To learn more about how these methods of bypassing probate could apply to your estate assets, talk to our office today.
Talk to Our Office Today
Are you interested in learning more about how to bypass probate for your estate? If so, the knowledgeable estate planning attorneys at Fort, Holloway, & Rogers are here to help create or amend an estate plan that best fits your needs. Call the office or contact us online to speak with one of our lawyers and schedule a consultation of your case today.