How Third Persons Impact A Child Custody Case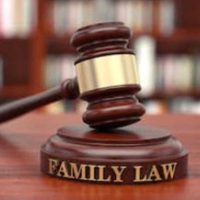 When thinking about who is involved in a child custody case in Tennessee, most people just consider the parents and the child. However, there are many others who have the potential to significantly alter the outcome of a case. At Fort, Holloway, & Rogers our knowledgeable and experienced Tennessee family law attorneys are here to answer all your questions about how third persons may affect your child custody case. To learn more, call or contact our office now to schedule an evaluation of your custody matter.
Who are Third Persons?
Third persons, also known as third parties, are people who are related to or associated with the parents or child involved in a custody matter who may be able to provide valuable evidence or testimony in a case. There are many different people who could be considered third persons, including the following:
Siblings,
Grandparents,
Extended family members,
Romantic partners,
Other associates,
Teachers, and
Neighbors
How Might Third Persons Affect a Custody Case?
Third persons can affect a child custody case in a myriad of ways. For example, teachers and neighbors are often asked to provide testimony or evidence about the child's wellbeing and whether they suspect that any abuse or neglect is occurring in the home. They may give interviews to social workers or lawyers involved in the case or testify as witnesses in a custody trial.
Siblings, grandparents, and extended family members may also impact the outcome of a child custody matter. While these family members typically do not possess the same rights to a child as their parents, the relationships that a child has with third party family members may alter the determination of custody or visitation. This is especially true if a third party family member has spent some period of time raising the child in one or both parents' absence.
Lastly, romantic partners and other associates can have a substantial effect on a custody matter in Tennessee. Anyone that has regular contact with a child, especially regular contact in the home, is subject to scrutiny in a child custody case. If romantic partners of a parent or other associates have criminal records or protection orders against them, it could change the outcome of an initial custody determination or modification in an existing custody order. If you are interested in learning more about how third persons may impact your child custody case, talk to our office today.
Call or Contact Our Office Now
For most parents, child custody is often the most important decision in any divorce or paternity case. At Fort, Holloway, & Rogers our experienced Franklin family law attorneys recognize the critical importance of this matter and will zealously advocate on behalf of you and your child. To learn more about how third parties could affect the outcome of your child custody issue, call the office or contact us today to schedule a consultation of your case with one of our lawyers now.