Types Of Supervised Parenting Time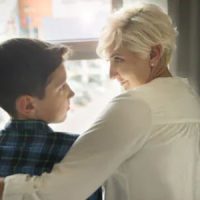 When parents divorce, one of the most important decisions that must be made with minor children is that of custody and visitation. In Tennessee, this is referred to as parenting time, and there are situations where it is not in the child's best interest to be left alone with one parent unsupervised. In this scenario, the court may order supervised parenting time, which can take different forms. At Fort, Holloway, & Rogers in Williamson County, our experienced attorneys are here to help navigate this difficult issue and answer any questions that you may have. To learn more, call or contact our office today to schedule a consultation.
When is Supervised Parenting Time Appropriate? 
There are many situations where a court may deem supervised parenting time appropriate in a child custody and visitation case. The most common reason is when there is reason to believe that a child's physical or mental health is at risk if they are left alone with a parent. A history of child abuse, neglect, or domestic violence with a parent is often compelling evidence for supervised parenting time.
Another reason for supervised parenting time can be if the court is concerned about the parent's physical or mental wellbeing. If a parent suffers from untreated, serious mental illness or substance abuse problems the court may be inclined to order supervised parenting time until that parent has their own issues managed properly.
Types of Supervised Parenting Time 
Depending on the circumstances of the case, the court may order different types of supervised parenting time. The most common forms of supervised parenting time include the following:
One-on-One
This is the most common form of supervised parenting time, where a parent and child are monitored by a third party during their interactions. The third person can be a social worker, certified monitor, or a family member or friend if approved by the parents and the court.
Group
Group supervised parenting time is less common and occurs when multiple parents and children are supervised by one or more third parties in the same place or during the same activity. Common locations for group supervised parenting time include a detention center or group home.
Therapeutic
This type of supervised parenting time is most appropriate when a parent and child have a difficult relationship, particularly when the child does not want to spend time with that parent. The parent and child are supervised by a licensed psychologist or other mental health specialist, who can provide counseling to both parties during their interactions.
Phone and Video Monitoring
This option allows for the interaction between a parent and child to be monitored when they interact by phone or video conference. This method is used most often when the parent under supervised parenting time is incarcerated or lives a substantial distance away.
Neutral Exchange
The last option is not technically supervised parenting time, but it is often utilized when supervised parenting time is ordered when there are significant issues between the parents. A third party is used to transport the child to and from each parent so as to avoid confrontation between them.
Talk to Our Office Now
If you are interested in learning more about supervised parenting time, contact the Franklin family lawyers at Fort, Holloway, & Rogers today.