Disinheritance In Tennessee Wills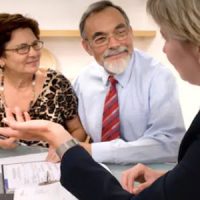 "Can you totally disinherit a child in Tennessee?"
You need only look at the latest entertainment news articles surrounding the untimely death of Naomi Judd (Judd) in Tennessee earlier this year to see why the question is making the rounds. The entertainment world was recently shocked to discover that, upon review of the late singer's will, the Williamson County Tennessee Probate Court determined that both of Judd's daughters had been completely left out of their mother's will. While daughter Ashley Judd has publicly stated that she supports the provisions of the will, Judd's second daughter, Winona, has declared her intention to contest the legitimacy of the will.
While the dramatic events surrounding the Judd estate will undoubtedly be resolved in due time, in this post we will discuss and de-mystify certain aspects of the wills and estate law that surrounds disinheritance in Tennessee.
Children Can Be Disinherited Under Tennessee Law
When drafting a Tennessee will, a parent can entirely disinherit a child by simply not mentioning them in the will. Tennessee law does not require that a will acknowledge the child or state a reason for the disinheritance.
In fact, if a parent wants to completely disinherit a child, leaving them out of the will entirely may make it easier on the estate's executor and simplify the probate process. A will must go through the probate process. Before probate can be closed and the estate's assets/property distributed, a receipt must be filed for each beneficiary (someone receiving assets/property under the will). If a parent left a child something small or nominal, that child is still a beneficiary of the estate. As a beneficiary who feels snubbed, the child may not want to cooperate with the close of probate. An uncooperative beneficiary could necessitate additional court filings and appearances in order to close probate and distribute estate assets.
However, as can be shown in the Judd case, disinheritance/leaving someone out of a will is an act that should be taken only after much thought and exercising due caution to protect your estate. While leaving your child a nominal amount in the will could complicate the closure of probate, not mentioning them at all can lead to hard feelings at best, and outright war to collect on your estate at worst. A disinherited child may contest a will and claim that beneficiaries of the will used undue influence on the parent to receive more under the estate fraudulently and at the disinherited child's expense. Will contests can be long, drawn-out, expensive court battles that leave the remaining family and any estate funds in shambles.
Spouses Cannot Be Disinherited in Tennessee
It should be noted that while children may be disinherited under Tennessee law, the same cannot be said for spouses. Under Tennessee law, even if a spouse is left out of a will entirely, a surviving spouse will always be entitled to an elective share of the estate. The share is calculated based on how many years the marriage lasted.
Call Fort, Holloway & Rogers to Discuss Your Estate Planning or Litigation Needs
Thoughtful estate planning and execution is essential for the health and longevity of every family. The experienced and dedicated Franklin estate planning and probate attorneys at Fort, Holloway & Rogers take the time to understand your unique needs, advise you on your various estate planning options, and develop a creative strategy tailor-made for you and your estate moving into the future. Contact our office today to discuss your situation with one of our knowledgeable attorneys.
Sources:
meaww.com/glen-campbells-son-wants-to-help-wynonna-judd-in-battle-over-mom-naomis-estate
chattanoogan.com/2017/11/22/359011/5-Disinherited-Adopted-Children-Of-Dr..aspx