Violent Crimes In Tennessee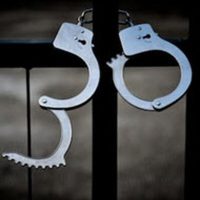 According to a recent report, Tennessee has the third highest violent crime rate in the United States and the highest crime rate of any state in the south. As such, prosecutors are cracking down hard on any accusations of violent crime, even when there may not be solid evidence of a person's guilt. If you or someone that you know has been arrested and charged with a violent crime in the Williamson County area, call or contact Fort, Holloway, & Rogers right away to speak with one of our experienced and highly qualified attorneys about your case.
What are Violent Crimes?
Violent crimes are criminal offenses that involve aggression or use of force against another person in addition to the use of force against public or private property. Typically, violent crimes are the most serious criminal accusations that can be rendered against a person in Tennessee, and they include the following:
Aggravated assault,
Arson,
Armed robbery,
Assault and battery,
Child abuse,
Domestic violence crimes,
Kidnapping,
Manslaughter,
Murder,
Sex crimes, and
Vehicular homicide
Penalties for Violent Crimes
The penalties for conviction of a violent crime in Tennessee are serious. These crimes are almost always charged as felony offenses, which comes with prison time and thousands of dollars in fines in addition to other penalties. For example, sexual battery is considered a Class E felony, and aggravated assault is a Class C or Class D felony crime. Murder charges can be a Class A felony offense, and prison time can range from a few years to a lifetime behind bars.
In addition to paying fines, a convicted felon may also have to pay additional court costs and other fees. A person convicted of a violent crime will receive a permanent criminal record that will appear on every background check for jobs, education, and housing. Convicted felons are also restricted in other rights, such as possessing a firearm, voting, and communicating with others who have been convicted of a violent crime.
How a Lawyer Can Help
If you or someone that you know has been arrested and charged with a violent crime, it is critical that you hire an experienced criminal defense attorney to assist with your case. A lawyer can protect you during interrogations by police to ensure that your rights are enforced, and an attorney will review the case against you that has been investigated by the state. Depending on the strength of their case, a lawyer may be able to get the charges mitigated to lesser felony or misdemeanor offenses, or the charges may be dropped entirely. An attorney can prepare the best possible defense for your case, and if necessary they can zealously advocate for you in court. To learn more, talk to our office today.
Call or Contact Us Now
13To learn more, call or contact our office to schedule a case consultation.