Understanding Domestic Assault Under Tennessee Law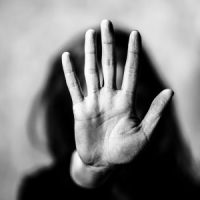 There are many crimes that fit under the umbrella of "domestic violence." An action does not need to be premeditated in order to be considered a violation of the domestic violence laws and standards of Tennessee. Domestic violence does not stem from one particular set of circumstances either – it can, and often does, erupt suddenly. Alternatively, some forms of abuse or domestic violence are more subtle, with persistent actions being taken over time. Divorce often involves matters of domestic violence and assault – while there is much more to discuss than can fit comfortably into this article, we do hope to use this space to help readers gain a better basic understanding of domestic assault and Tennessee law.
If someone is convicted of committing domestic violence or assault, they can face a number of serious criminal penalties, including imprisonment. If you believe that you or a family member are being victimized, or you have been charged with such violence, it is imperative that you seek to obtain a basic understanding of Tennessee's laws surrounding domestic violence and assault.
Assault in Tennessee
Domestic assault is one of the most commonly charged domestic abuse crimes in the state of Tennessee. The state of Tennessee considers an assault – whether domestic or otherwise – to be any one of the following:
Recklessly, or intentionally and knowingly, causing another person to sustain bodily injury;
Causing a person to reasonably fear that they will sustain an imminent (very near/immediate) bodily injury, or
Creating or causing physical contact that a person would be reasonable to believe is extremely offensive or provocative in nature.
Domestic Assault in Tennessee
Tennessee recognizes the above as assault under Tennessee law. To be categorized as a domestic assault, the victim of the assault and the offending person must share at least one of the below relationships:
Spouses (whether former or current)
Roommates (whether former or current)
dating or sexual partners (former or current)
blood relations (or adopted)
those either currently or formerly related through marriage, or
parent and child
Aggravated Assault
If an assault causes serious bodily injury, or a deadly weapon is used, or strangulation is attempted, charges of aggravated assault may be levied. An assault conducted in violation of a valid restraining order may also lead to charges of aggravated assault.
In the state of Tennessee, "serious bodily injury" is a significant harm, such as a broken bone, disfigurement, etc. If the injury required surgery or hospitalization it may be labeled as serious bodily injury.
Penalties for Domestic Assault and Aggravated Assault
Those found guilty of domestic assault or aggravated assault may have different penalties based on the details of the case. Generally, persons will be charged with either a misdemeanor, or a felony as explained below.
Misdemeanor Domestic Assault
Depending on the circumstances of the assault, domestic assault will be treated as either a Class A or Class B misdemeanor.
Class A misdemeanors may lead to penalties of up to 11 months and 29 days in jail AND a $15,000 dollar fine.
Class B misdemeanors can lead to penalties of up to six months in jail and $700 dollars in fines.
Felony Aggravated Assault
Depending on the circumstances of the case these charges might lead to convictions of Class C or Class D felonies.
Class C felonies are punishable by up to 15 years in prison and $10,000 in fines.
A person convicted of a Class D felony is punishable by up to 12 years in prison and a $5,200 dollar fine.
It should be noted that individuals who already have a record of domestic assault convictions will likely face harsher penalties than those who have no prior history of such abuses. The court may also order some form of restitution, dependent on the details of the case.
Contact Fort, Holloway & Rogers
Matters of divorce, home and family are more than just cases – these issues often affect a person's entire life. The experienced Franklin family lawyers at Fort, Holloway & Rogers understand the care that must be exercised in these matters, and are standing by to help you understand your next best steps. Contact our office today.
Sources:
tn.gov/content/dam/tn/health/documents/RPE%20DV%202020%206.16.2022.pdf
tncoalition.org/
nbcnews.com/news/crime-courts/authorities-searching-woman-missing-weeks-starting-cross-country-trip-rcna86786