Potential Signs Of Impending Divorce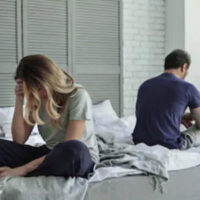 Every divorce is different. While some spouses are caught completely unaware when served with a divorce petition, for many couples there are a number of signs that a divorce is imminent. If you recognize any of the following signs in your relationship with your spouse, it may be time to speak with an experienced Tennessee divorce attorney about your options. In Williamson County, the knowledgeable divorce attorneys at Fort, Holloway & Rogers have helped many clients review their options and navigate the legal process of divorce. To learn more, call or contact our office today to schedule an evaluation of your case.
Walking on Eggshells at Home
If you feel like you are walking on eggshells around your own home in order to avoid a fight, it may be a sign of impending divorce. If there is a fear that anything could start a fight or raise the defenses of a spouse it could be a sign that the marriage is not working.
Feeling Contempt for a Spouse
Feeling contempt for a spouse during arguments is another potential sign of divorce. Contempt goes beyond anger or frustration and signals a true devaluing and disrespect for the other person. Spouses that feel contempt for one another often end up filing for divorce.
Lack of Communication
Another sign of impending divorce is a complete lack of communication between spouses. This is when you stop talking to your spouse altogether because you feel that it is not worth attempting to communicate when you believe that any conversation will end in a fight. When communication breaks down, divorce is often close behind.
Prioritizing Other Relationships
If you or your spouse is prioritizing other relationships over the marriage it could be a sign of divorce. This can include relationships with coworkers, friends, other family members, or social media relationships. Even if these relationships are emotional affairs and never result in infidelity, the devastating impact on the marriage remains the same.
Lack of Intimacy
A lack of intimacy between spouses is also another sign of divorce. While the frequency of intimacy may change over time, if you, your spouse, or both partners completely lack the desire for intimacy with one another it can be a sign of the end of the marriage. This is particularly true if you, your spouse, or both partners are engaging in infidelity outside of the marriage for intimacy.
Creating an Exit Strategy
Finally, one big sign of divorce is if you or your spouse is planning an exit strategy from the marriage. If you are imagining your life without your spouse, living with someone else, starting your life after a marriage, or have actively taken steps in this plan like starting your own bank account it is time to speak with a divorce attorney about the next steps.
Talk to Our Office Now
Have you noticed any of these signs in your marriage? It may be time to speak with an experienced Franklin divorce attorney about your legal options. Call the office or contact us today at Fort, Holloway & Rogers to schedule an evaluation of your case with one of our knowledgeable divorce attorneys now.