Is Marijuana Legal In Tennessee?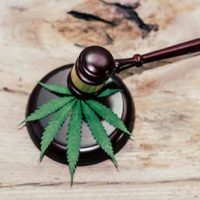 One interesting thing about the United States of America is that while all of the states are united as one country, there are certainly different cultures existing from one state to the next. The diversity that exists across our nation can serve to make us stronger – though the variation between states can also be a catalyst for confusion. There is, perhaps, no better example of this than with the different treatment of Marijuana at the federal level and that of the various states.
Federal Law vs. State Law
The origin of the Federal and State government structure goes clear back to early colonial years. The U.S. federal government is the overall government of the United States. Generally speaking, federal law applies to all U.S. citizens in any U.S. state. The tenth amendment specifies that all powers that were not granted to the Federal Government are reserved for the states and the people. Every state in the U.S. has a degree of sovereignty and has power over a great number of issues within the boundaries of that state. This has led to variation from state to state. One of the most widely talked about variations may be the different degrees to which marijuana has been legalized – or not legalized – across the nation.
So, what is Tennessee's current stance on marijuana legalization?
No Legal Use
In many states at least some form of marijuana use has been made largely available. In many states this has been seen with exceptions to otherwise exclusive laws that allow for medical marijuana use. Tennessee is currently one of only eleven states that has not legalized marijuana, decriminalized it, nor made medical marijuana a widely accessible system.
Lt. Governor McNally has expressed a continuing opposition to the legalization of Marijuana. As reported by his spokesperson, so long as marijuana is classified as a schedule 1 narcotic, McNally would not support Tennessee legalizing the substance.
Marijuana Offense
Countless changes have swept the country regarding marijuana use over the last 10 years. Even at the federal level, the Biden administration is taking unprecedented steps to lessen the impact of certain criminal charges regarding marijuana. Indeed, President Biden continues to reiterate a commitment to granting Federal pardons and expungements to certain individuals who have been "criminalized over cannabis."
Given these developments, it stands to reason that at some point Tennessee may begin to decriminalize some form of marijuana use. However, that day has not yet come. If you are arrested in Tennessee for using marijuana you should expect that you could face stiff penalties.
Currently, if you are convicted of possessing half an ounce of marijuana or less you will end up with a misdemeanor on your record that can come with a one year jail sentence AND maximum fine of $2500. If you are convicted of selling half an ounce or more of marijuana you could be convicted of a felony, and serve anywhere from a one year to a 60 year jail sentence, depending on the amount you intended to sell. These penalties are real and will apply to you even if you were only visiting Tennessee when you were arrested. Being a citizen of a state where marijuana is legal will not negate the fact that Tennessee views the substance and its use as illegal within its borders.
Contact Fort, Holloway & Rogers
The Franklin criminal defense lawyers at Fort, Holloway, & Rogers, LLC include a former prosecutor and experienced criminal defense attorneys. Our team has successfully represented clients facing every type of misdemeanor and felony offense. Contact our office today to discuss how our experienced staff can help tailor your defense to any criminal charges.
Sources:
wkrn.com/news/tennessee-politics/states-near-tn-with-legal-medical-cannabis/
whitehouse.gov/briefing-room/presidential-actions/2022/10/06/granting-pardon-for-the-offense-of-simple-possession-of-marijuana/