How A Family Law Appeal Works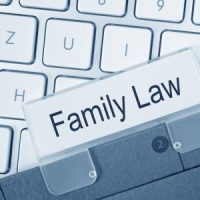 When spouses cannot agree on the issues in a divorce, the court may be required to step in and make a ruling. However, there are times when the court may not come to the correct outcome. If this happens to you it may be necessary to appeal the court's order. At Fort, Holloway, & Rogers our team of experienced Franklin family attorneys are prepared to answer your questions and handle your appeal. To learn more, call or contact our office today to schedule a consultation.
When Can You Appeal?
Not every decision by the court can be appealed to the next level. Just because you disagree with a ruling by the court does not necessarily entitle you to an appeal. However, if there is an issue of procedural or substantive law that fundamentally changed the outcome of the case, you can raise that issue on appeal. A procedural error refers to a mistake in how the trial occurred, such as allowing or disallowing witness testimony, evidence, or ruling incorrectly on a pretrial motion. A substantive law error refers to the misinterpretation of state law, such as misapplication of the child custody guidelines or mistakes in weighing the factors listed for determining the best interests of the child.
There is also a small window of time in which to appeal a court order. A spouse who wishes to appeal only has thirty days from the time of the final judgment to file a Notice to Appeal. If you fail to file a Notice to Appeal within this time frame the court can throw out your case, even if you have a valid claim.
How the Appellate Process Works
Once a Notice to Appeal is filed with the court, the attorney begins to draft a written brief that outlines the issues and arguments for the appellate court. Once submitted, the other spouse's lawyer has a chance to respond in their written brief, and then the case goes to oral arguments. Each attorney has an opportunity to argue their case to a panel of appellate judges, which is quite different from the trial level. Each side only has a few minutes to present their case, and the judges often interrupt with questions of their own about the issues. It is critical that a spouse who wishes to appeal a court order have an attorney with experience handling appellate matters in Tennessee. To learn more about how the appeals process works for a family law case, talk to our office today.
Call or Contact Our Office Today
Do you believe that the court made a mistake in your family case? If so, your case might be eligible for an appeal, but you need to act quickly. Call the office or contact us today to schedule a consultation with one of our experienced family law attorneys at Fort, Holloway, & Rogers today.