101: Annulment In Tennessee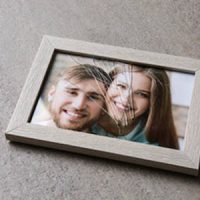 If and when people think about the dissolution of a marriage, it is usually couched in the term "divorce." There is a good reason for that, as most marriages that come to an end find that dissolution via a divorce decree.
However, there are circumstances which warrant the use, instead, of an annulment. Annulments are not as widely understood as divorces, partly due to the fact that they are not appropriate in many circumstances. But when an annulment is appropriate it can be an invaluable legal tool aiding individuals wanting to dissolve their union. This article seeks to clarify certain basics of annulments and the annulment process, in hopes you can better understand if this option is right for you.
What is an Annulment?
An annulment is an alternative to divorce which can apply in very limited circumstances. Essentially, to be granted an annulment a court must find that the marriage was defective from the start – which means it was never a real marriage at all. Accordingly, under Tennessee law an individual will only be granted an annulment if the Court can find that the marriage is either "void" or "voidable."
What is a Void Marriage?
A void marriage means that it can be annulled during the couples' lifetimes, but may be challenged after one or both of the spouses pass away. A void marriage is sometimes referred to as void ab initio – which is a legal term meaning that the marriage was invalid from the moment it began.
What are the Grounds for Annulment in a Void Marriage?
Tennessee recognizes the following as grounds for annulment of a void marriage:
Either spouse was already legally married when they entered into the second marriage (bigamy)
The spouses are too closely related by blood
The marriage was otherwise prohibited by law when it took place
What is a Voidable Marriage?
Unlike a void marriage, a voidable marriage is not invalid from the start. These are those marriages that can be considered valid, but a person could also successfully petition for an annulment. Unlike a void marriage, voidable marriages must be annulled during the lifetime of both parties.
What are the Grounds for Annulment in a Voidable Marriage?
The valid grounds for annulment will differ based on whether you are seeking to dissolve a "void" or "voidable" marriage.
Grounds to support that your marriage is voidable under Tennessee law include:
Insanity on the part of one or both spouses
One or both parties was under duress to enter the marriage
One of the spouses was under the age of consent when the marriage occurred
Consent to the marriage was obtained by force, fraud, or through mistake
Impotency
Again, it is important to understand that to be a grounds for annulment the grounds for annulment must have been present at the start of the marriage. If these grounds did not arise until years down the line, then while they could amount to a valid grounds for divorce, they will likely not be adequate grounds to successfully pursue an annulment.
Contact Fort, Holloway & Rogers LLC
The Franklin divorce attorneys at Fort, Holloway & Rogers LLC have decades of experience guiding our clients through the complicated process of dissolving a marriage. Our experience makes us uniquely qualified to offer proactive solutions and sound advice to our clients. Contact our office today to see how one of our expert attorneys can serve you in your family law or divorce case.
Sources:
divorcenet.com/resources/annulment/annulment-basics/tennessee.htm
uslegalforms.com/annulment/tennessee/