The Effects Of Substance Abuse On A Tennessee Divorce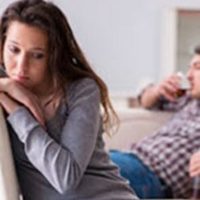 Substance abuse is an issue that affects millions of Americans, and when the issue becomes too much it often leads to divorce. Whether you are filing to divorce someone with substance abuse problems or are suffering yourself with this issue, it is important to understand how this can impact all aspects of your Tennessee divorce case. At Fort, Holloway, & Rogers our dedicated Franklin divorce lawyers are here to help. Call the office or contact us today to schedule a free evaluation of your divorce case now.
Substance Abuse as Grounds for Divorce
Tennessee has both fault and no-fault grounds for divorce, and one fault-based reason is if one spouse suffers from substance abuse issues. Officially referred to as "chronic drunkenness or habitual substance abuse," the spouse claiming this ground to end the marriage will have to be able to prove it in court. Typically, this is done through arrest records, photo or video evidence, rehabilitation records, and other evidence that can prove a consistent problem with substance abuse.
Impact on Property Distribution
Tennessee is an equitable distribution state when it comes to the division of marital property. This means that the marital property must be split equitably, but not necessarily equally, between spouses. If one spouse has struggled with substance abuse and used marital funds or sold marital assets in order to fund their addiction it could have an impact on the property distribution in a divorce. The court may order that the spouse who does not have substance abuse issues receive a larger portion of marital assets to make up for the assets used by the other spouse. If the spouse with substance abuse issues has accumulated significant debt as a result of their addiction, the court may also order that the addicted spouse must be responsible for a larger portion of the marital debt.
Effects on Child Custody & Visitation
Substance abuse can also have a significant impact on child custody and visitation decisions if a minor child is involved in the divorce. Many parents with substance abuse problems are seen by the court as unable to properly care for a child and may even pose an active threat to their safety and wellbeing. As such, child custody is often given to the parent that does not have substance abuse issues, and the court may even order that any visitation with the child must be done under supervision or be withheld until the parent abusing substances seeks help for their issue. To learn more about how substance abuse may impact your divorce case, talk to our office today.
Talk to Our Office Now
Substance abuse is a very serious issue in Tennessee, with over five million prescriptions for opioids written every year in this state alone. It is important to know that you have the support you need to navigate a divorce that involves substance abuse problems, and the experienced Williamson County lawyers at Fort, Holloway, & Rogers are here to help. Call the office or contact us today to schedule a consultation of your case now.