How Does A Legal Separation Differ From Divorce?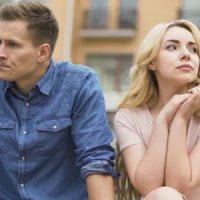 Sometimes, there are situations where a couple is not ready or cannot divorce but still wish to live separate lives. In this case, a legal separation in Tennessee may be a better option, and the experienced attorneys at Fort, Holloway, & Rogers are here to help. If you would like to learn more about the differences between a legal separation and a divorce, call or contact our office today to schedule a consultation of your case.
Reasons for a Legal Separation
There are many reasons why a couple may opt for a legal separation instead of a full divorce. A couple may recognize that the marriage is not working but are hopeful that a reconciliation is possible in the future. Others may wish to carry on separate lives but want or need to stay together legally for economic reasons, such as for health insurance or tax status. Yet other couples may not be able to file for divorce because their closely held religious beliefs do not allow for the practice. Whatever the reason, if a couple is not prepared to petition for a full divorce, a legal separation may be the better option.
Differences Between Legal Separation and Divorce
In both a legal separation and a divorce, a petition must be filed with the court in Tennessee. At least one spouse must meet the residency requirement of residing in the state for at least six months prior to the filing in addition to filing a grounds for the request, whether it is for a legal separation or a divorce. Tennessee allows for specific grounds, such as adultery, as well as more general grounds of irreconcilable differences.
Once the petition is filed for either a legal separation or divorce, the couple must negotiate and decide the important issues of the marriage. Depending on the circumstances of the couple, this may include dividing marital property, spousal support, child custody, and child support. For any issues that cannot be resolved by the couple, the court may hold a trial and determine these matters on behalf of the couple.
The main difference between a legal separation and divorce is that once a legal separation is complete, the couple is still legally married. Conversely, at the end of a divorce the marriage is terminated. Spouses in a legal separation can live separate lives and are free to enter into new relationships and generally live as though they were not married. The only significant issue is that if one of the spouses wishes to remarry they must petition the court for a full divorce. To learn more about legal separations and whether this is the right option for you, talk to our office today.
Call or Contact Us Now
Do you have more questions about the differences between a legal separation and a divorce in Tennessee? If so, Fort, Holloway, & Rogers can help with top tier legal advice from our skilled Franklin family law attorneys. Call the office or contact us today to schedule a consultation.
Source:
law.cornell.edu/wex/legal_separation#:~:text=Legal%20separation%20is%20an%20arrangement,insurance%20or%20life%20insurance%20benefits