Hidden Assets And Incomes In A Tennessee Divorce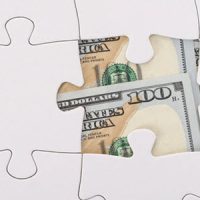 As a marriage dissolves, so must its assets be distributed between the parties. In some cases, this is a relatively straightforward process. However, in divorce, sometimes it is wise to expect the unexpected. In divorces that deal with high-asset values it is not uncommon for one spouse to try to hide assets from the other. One of the most famous examples was that of Russian Billionaire Dmitry Ryobolovlev. His estranged wife alleged in court that he bought an $88 million dollar apartment for their 22 year old daughter as a scheme to hide marital assets in the midst of their divorce. Interestingly, the husband claimed that the New York City apartment was purchased for his daughter to live in while she attended college. His wife, however, countered that the daughter did not attend college in New York.
So what can be learned from this? What are the goals of a spouse who is hiding assets or income, and what are the signs to look out for?
Likely Objectives
Because a divorcing spouse will likely have to divide what wealth they have with their estranged spouse as they finalize the divorce, a spouse that is hiding assets may generally attempt to:
Hide/undervalue assets
Exaggerate debt
Report unrealistically low revenue
Report higher than realistic expenses
A spouse may accomplish the above through shady schemes such as hoarding cash, or transferring ownership of valuable assets to friends, family, or other allies to hold in their name until after the divorce is final. This is the precise scheme it seems the estranged wife in the scenario above was accusing her husband of pursuing.
How to Prevent
The best way to prevent your spouse from hiding assets from you in a divorce is to take an active role in your marital finances early on. Be financially aware and actively involved. If you know what you own, and how much you own, over the years it is difficult for an estranged spouse to pull a rug out from under you later down the line.
Red Flags to Look For
Certain red flags that could indicate that your spouse may be attempting to hide assets or divert income include the following:
Spouse is secretive/insistent that they maintain complete control of bank account information and online passwords
Spouse owns a private P.O. box where they receive account statements and bills
Rushes you when obtaining your required signature on important documents like tax returns (such as "don't worry about reading through it, I need to get it back to the accountant today")
Claims to be suffering from a drop in income, but does not alter their own lifestyle habits
Shopping sprees on unusual or luxury purchases, such as cars or jewelry
Starts taking on large amounts of debt
Begins gambling much more frequently
Contact Fort, Holloway and Rogers
Properly accounting for marital assets, and uncovering hidden assets in a divorce, can be tricky. The competent, experienced Franklin divorce attorneys at Fort, Holloway & Rogers are especially experienced in handling high-asset divorce cases in Williamson County. Our legal professionals have successfully handled divorces involving the identification and valuing of multiple pieces of valuable real estate, investments, retirement plans, and more. Contact our office today to schedule your confidential consultation.
Sources:
forbes.com/sites/carolinehoward/2012/03/15/russian-billionaires-88m-plot-to-hide-his-money-says-wife/?utm_source=alertsnewpost&utm_medium=email&utm_campaign=20120315&sh=57049e3f13b2
law.justia.com/codes/tennessee/2021/title-36/chapter-4/section-36-4-121