Different Types Of Tennessee Alimony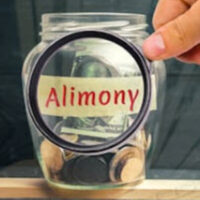 The purpose of alimony, otherwise known as spousal support, is to help the spouse who earns less income during and after the divorce maintain their standard of living while they adjust to financial independence. Tennessee has multiple types of alimony that may be agreed upon or ordered in a divorce in order to meet the unique needs of your case. At Fort, Holloway, & Rogers our team of dedicated legal professionals can answer all your questions about alimony in your case and zealously advocate on your behalf throughout this process. To learn more, call or contact our office today.
Temporary Alimony
Temporary alimony may be ordered while a divorce is ongoing and terminates automatically at the finalization of the divorce. The purpose of temporary alimony is to provide for a spouse's daily living expenses, attorneys' fees, and maintain a standard of living while the details of the divorce are worked out.
Transitional Alimony
Transitional alimony is ordered when a spouse needs assistance with the transition to financial independence. This type of alimony is not permanent and ends after a short period of time after the divorce. This often involves transitioning from a two income household to a single income household, as transitional alimony typically is not ordered when a spouse needs rehabilitative training to enter the workforce.
Rehabilitative Alimony
Rehabilitative alimony is ordered when a spouse needs education, training, or other skill building in order to enter or reenter the workforce after a divorce. Rehabilitative alimony typically covers the cost of schooling and assists with maintaining a standard of living while the training is ongoing. Rehabilitative alimony ends at the completion of the spouse's education, as it is assumed they can financially provide for themselves with their newly learned workforce skills.
Alimony in futuro
Alimony in futuro is also known as periodic alimony. This type of alimony is often of a longer duration or can be permanent if the spouse requiring support is too old, disabled, or otherwise unable to return to the workforce and earn their own income. This type of alimony is paid in periodic payments, usually monthly, and lasts as long as the court deems appropriate in your case.
Alimony in solido
The last type of Tennessee alimony is alimony in solido, also known as lump-sum alimony. This type of alimony is similar to alimony in futuro as it is also meant as long-term support for a spouse. However, unlike periodic alimony this spousal support is paid as a lump sum. This payment can be made at the finalization of the divorce or in installments over time. Once this single amount is paid, the alimony is terminated. To learn more, talk to an experienced divorce attorney today.
Call or Contact Our Office
Do you have more questions about the type and amount of alimony that might apply in your divorce? If so, contact a Franklin divorce attorney at Fort, Holloway, & Rogers today to schedule an evaluation of your case.