What Is A Conservatorship?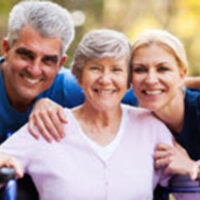 Many people use the terms "guardianship" and "conservatorship" interchangeably, but in Tennessee these words refer to two different things. Guardianship refers to the legal authority and protection of minor children, while conservatorship refers to the legal authority over another adult. At Fort, Holloway, & Rogers our dedicated legal professionals are here to assist Tennessee conservators as they care for another adult that is unable to care for themselves. To learn more about the wide range of legal services offered to our conservators in the Williamson County area, call or contact our office now.
Who Does a Conservator Protect?
A conservatorship is needed when an adult with a disability lacks the capacity to make good decisions in one or more important areas of that person's life. A conservatorship is a court order removing that person's power to make decisions and giving that authority to another person; this could include either financial decision-making or medical decision-making or both. Conservatorships in Tennessee are only allowed if an adult is deemed "disabled" by the courts, which means that the disabled person, known as the "Ward," suffers from a temporary or permanent physical or mental incapacitation that renders them unable to care for themselves or make important decisions on their own behalf. The person granted authority to act on behalf of the Ward is designated as the "Conservator." Conservators are regularly appointed for elderly parents and other adults suffering from Alzheimer's Disease or other forms of dementia as well as for  younger adults who have physical or mental disabilities that cannot be appointed a Guardian due to no longer being a minor.
The role of a Conservator is to act in the Ward's best interests when it comes to the Ward's legal, financial, and medical decisions. This includes providing information to the court about property management, maintaining inventory and accounting of the Ward's assets and how they are used, and following any orders set forth by the court.
Who Can Serve as a Conservator?
The court can appoint anyone to serve as a Conservator after determining it is in the Ward's best interests, but they  are required to consider the following persons in order:
A person that the Ward chose in writing, or the Ward's Power of Attorney
The Ward's spouse
An adult child of the Ward
The Ward's next of kin or closest relative
A district public guardian, or
Anyone willing, able, and appropriate to serve in the position
If a judge appoints a conservator that is simply willing, able, and deemed appropriate they must provide reasons why no one higher on the list is fulfilling the role.
The court is also allowed to appoint Co-Conservators, meaning multiple Conservators, or Standby Conservators to serve in the event the Conservator is unable or unwilling to continue to serve as Conservator.
How Do You File a Conservatorship?
In order to file a conservatorship for another person, a petition must be filed in the county where the potential ward lives. Included in the petition to the court is a report by a doctor or psychologist that explains the ward's disability along with a number of other items of information. An experienced attorney can assist with the filing of these forms with the court.
Once the petition is filed, the court will appoint a Guardian ad Litem to investigate and determine whether a conservatorship is necessary for the disabled adult. If the Guardian ad Litem reports back that a conservator is needed, the court has the ultimate say in who will be the Ward's Conservator.
Talk to Our Office
If you would like to learn more about filing for conservatorship, contact the Franklin conservatorship & guardianship lawyers at Fort, Holloway, & Rogers today to schedule a consultation.