Chandler Crowder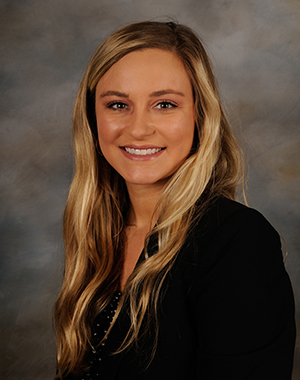 Practicing out of the Columbia, TN office, Chandler is the newest member of Fort, Holloway & Rogers. She was born and raised in Johnson City, Tennessee. She obtained a B.A. in Psychology from the University of Tennessee and her Juris Doctorate Degree from Salmon P. Chase College of Law at Northern Kentucky University.
Chandler focuses primarily on family law matters. Chandler's love for family law began when she worked at the Children's Law Center in Covington, Kentucky wherein she served as a Guardian ad Litem, fiercely advocating on behalf of the children in difficult cases, both with regards to contested child custody and visitation disputes and also on juvenile delinquency issues. This work, coupled with her background in Psychology, gives Chandler unique insights into a family law case from the child's perspective.
Through these experiences, Chandler has learned that she has a passion for justice in all forms. She is committed to being a zealous advocate for all of her clients. She will work hard to make sure each one of her clients receives the best outcome possible.